The Hospital Will See You Now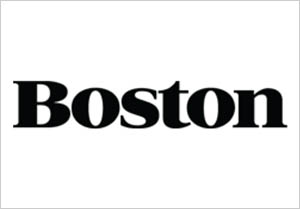 December, 2015 — Scan any national ranking of hospitals, and Boston consistently cracks the top five across disciplines. But it's not enough. Even as they compete for patients beyond their regions, top-notch medical centers continually need new ways to stand apart. That urgency peaks in Boston, where unusually concentrated excellence leaves hospitals watching their backs. At stake? Hundreds of millions of dollars in annual earnings.
Boston-based healthcare consultant Ellen Lutch Bender, president and CEO of Bender Strategies, says the competitive dynamic hasn't changed hospitals' core missions: providing the best care and pushing medicine's frontiers. But it's driven the quest for new services, fresh amenities, and flashy buildings. Boston Children's Hospital, for example, has proposed a $600 million tower that would house a heart center, a NICU, more operating rooms, and more private rooms for patients.
"We live in a very competitive market," Bender says. "And many of these accoutrements are being put in place by hospitals to attract patients and stay competitive, differentiate themselves, and keep their beds full."
To illuminate ways that our hospitals transcend traditional healing, we scoured waiting rooms, lobbies, treatment rooms, and cafeterias. What we found were exceptional personalities, novel modes of communication and compassion, innovative therapies, stellar design, and, yes—even delectable food. There's never been a better time to be a patient.
—Michael Morton
Boston Magazine
December, 2015